There are so many ways to support your Community with Helping Hands and we would be honored if you would consider one of the following:
Make a cash donation:
To our office:

107 Halmar Cove suite 232
Georgetown, TX 78628
Through a Secure Payment on PayPal

Make a Pantry Donation:
To our office

107 Halmar Cove suite 232
Georgetown, TX 78628
To the Van

8th Street Parking Lot (across from the Library)
Monday-Thursday 3pm-4pm
The following are just suggestions and we welcome any and all donations (in code, please)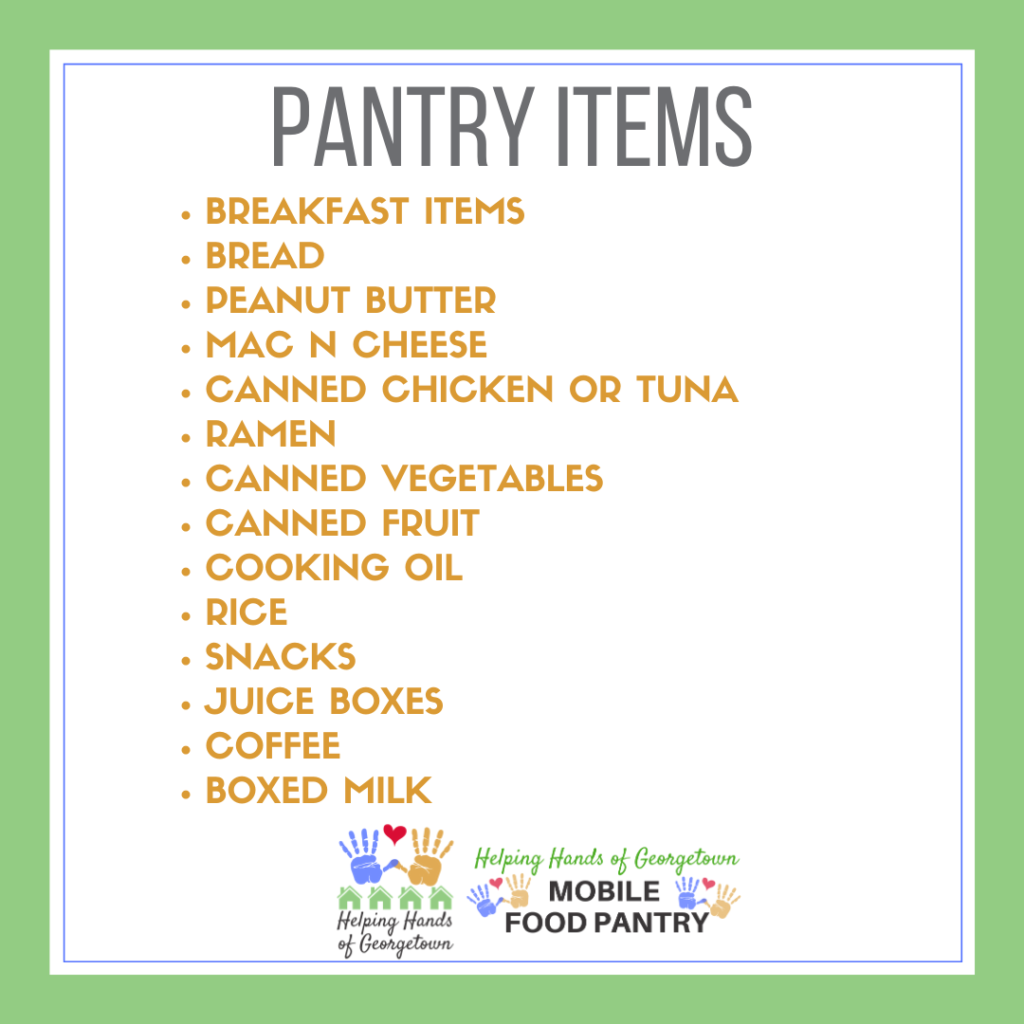 Sign up to make Brown Bags or Sandwiches:
Follow this link to make brown bags or drop off Sandwich Fixin's to the office…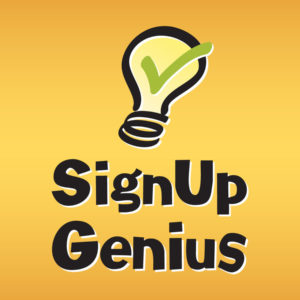 Volunteer to ride/help distribute (form below):
At the Van:

If you have a heart to serve and your time is more flexible we would love to have you as a volunteer at the Van!
We serve Monday – Thursday 3pm-4pm at the parking lot and the we take the van to a location and serve the remaining brown bag meals AND family pantry bags before returning to the office around 5pm.
At the Office:

Sorting and creating pantry bags as needed – beginning soon!
Volunteer to Make Brown Bag Meals:
We Serve nearly 600 brown bags and waters a week and have them set up in increments of 30 through signup genius. We would truly appreciate your support to keep this program going!