Helping Hands of Georgetown has been serving the Georgetown Texas community since 2016. We have grown 500% since then and are so proud to provide a Hand Up for those in our community that may be struggling.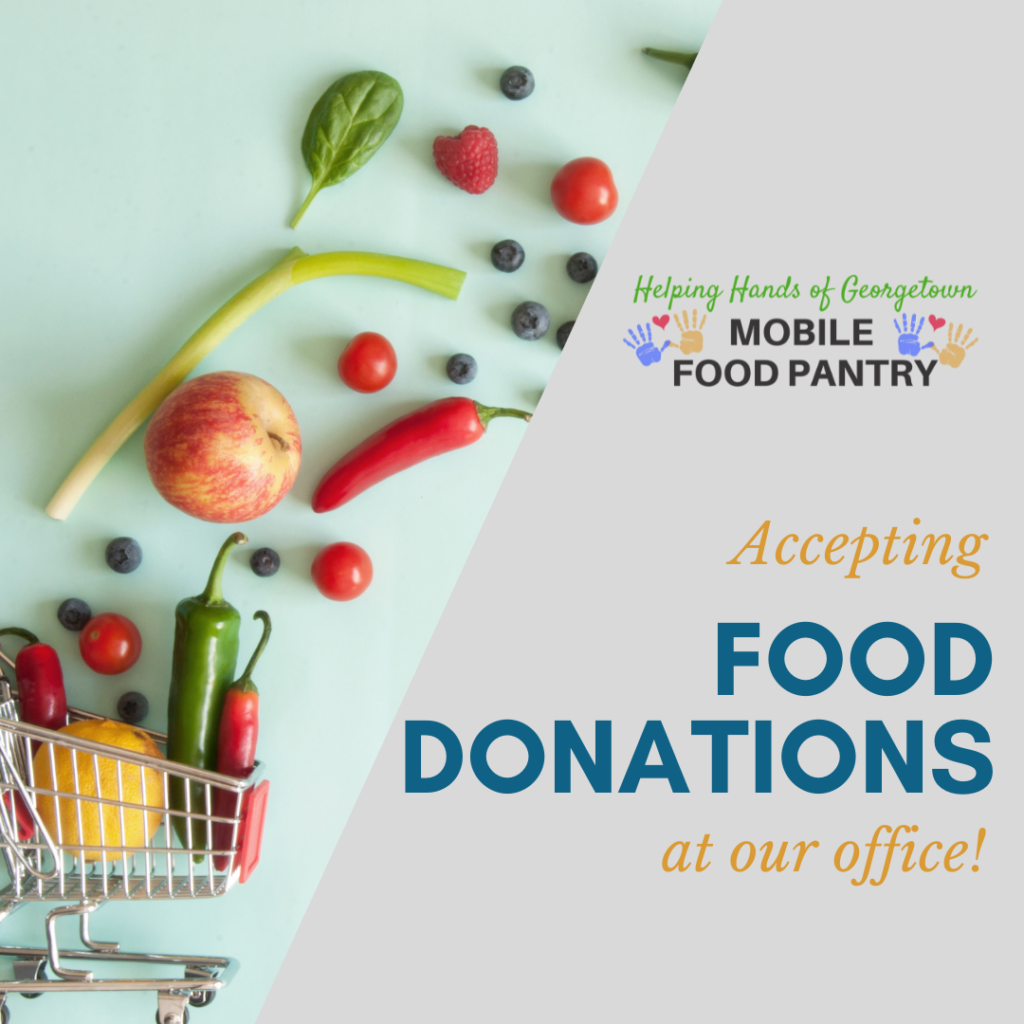 We are accepting any and all food donations from YOU! 
Donations can be delivered to the office at 107 Halmar Cove suite 232, Georgetown, TX 78628 anytime during operating hours. 
*Please make sure items are in date and not opened or damaged.
You can also send through our Amazon WishList Here!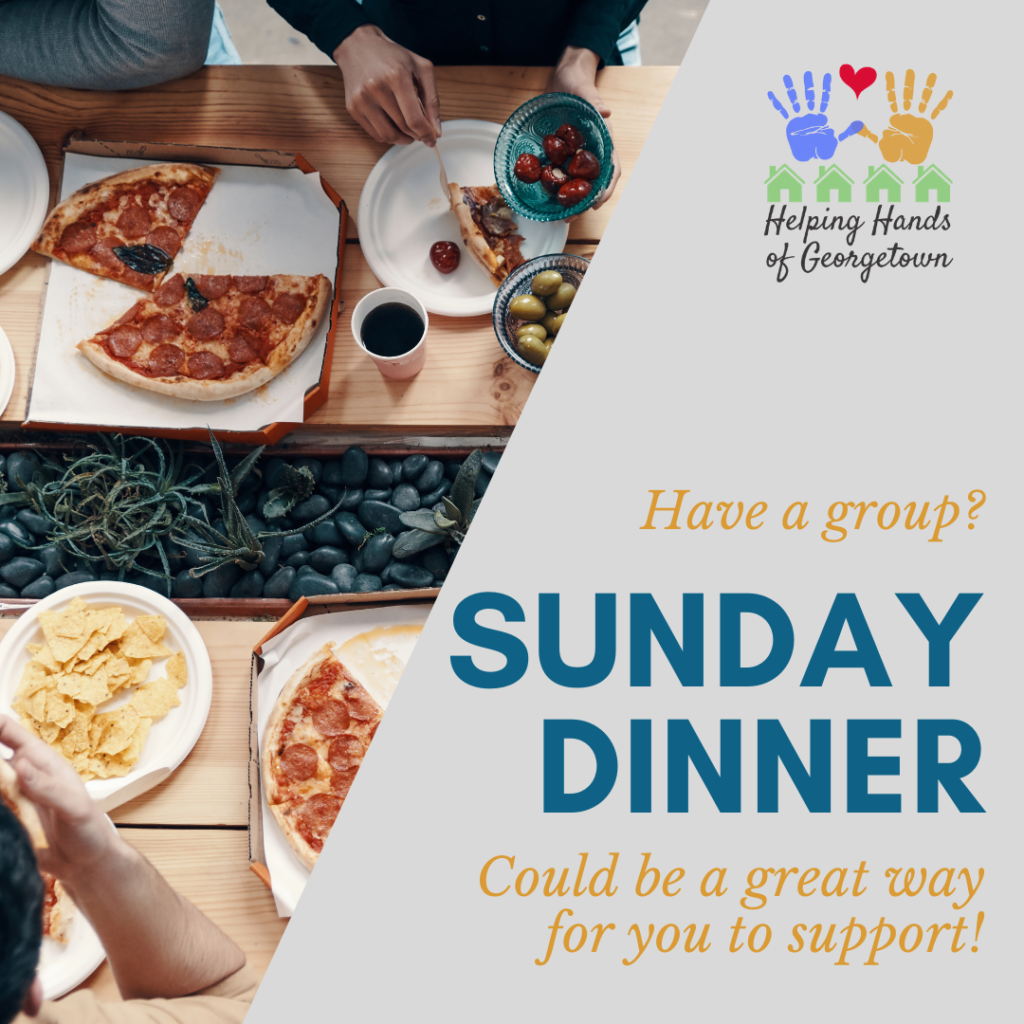 Every Sunday we arrange a Community Dinner at the 8th Street Parking Lot across from the Public Library serving 70-75 meals!
A meal includes the protein, sides, dessert and waters.
*currently packaged To-Go for safety during COVID-19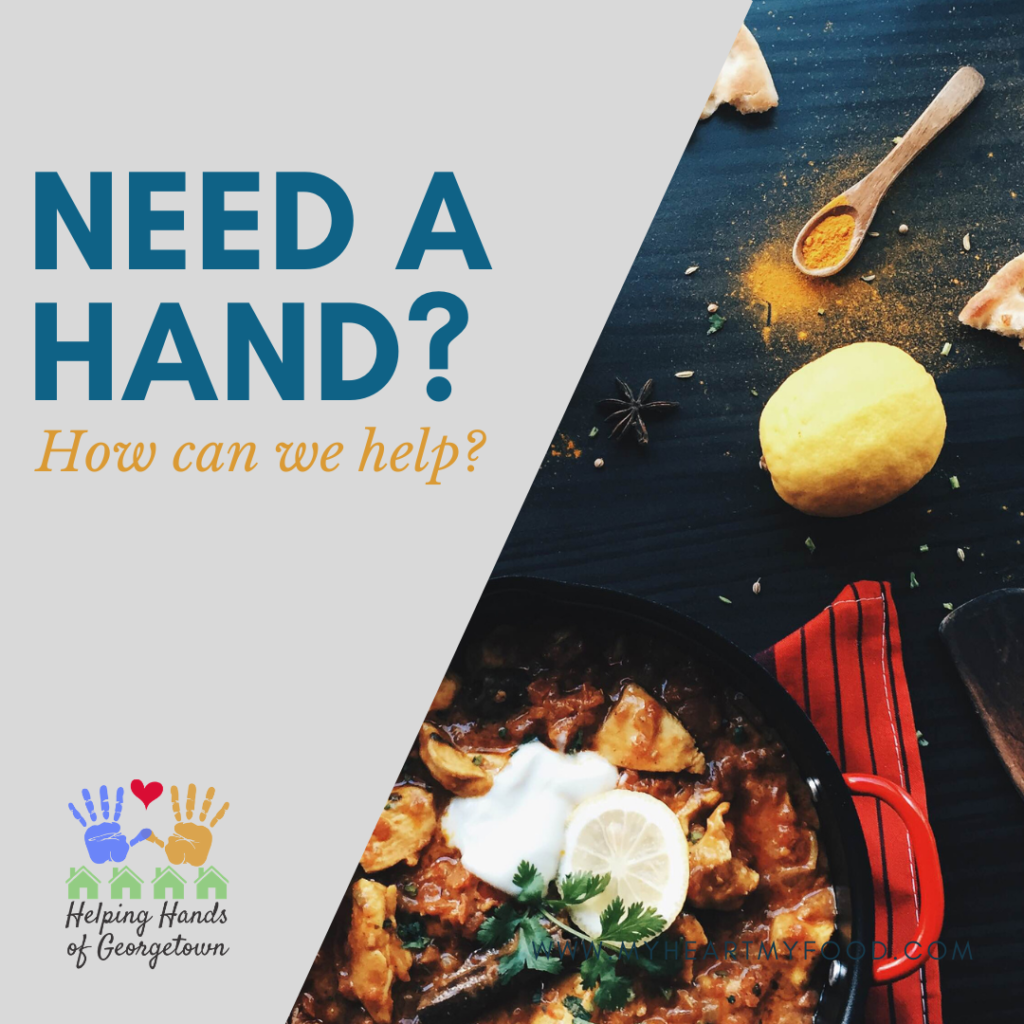 Looking for Assistance?
Helping Hands is able to assist with Food, clothing, toiletries and more. 
Please let us know how we can help?
We are very proud of the things we were able to accomplish for our community in 2021. Thank you ALL for your help. We couldn't have done it without you ❤️❤️
Learn about how you can help HERE

Follow Us!