Would you like to make a Pantry Donation? We so appreciate your food drives and community donations to fill our Pantry. 
Here's where to go:
To our office
1100 Thousand Oaks Blvd.
Georgetown, TX 78628
To the Van
8th Street Parking Lot (across from the Library)
Monday-Thursday 3pm-4pm
The following are just suggestions and we welcome any and all donations (in code, please):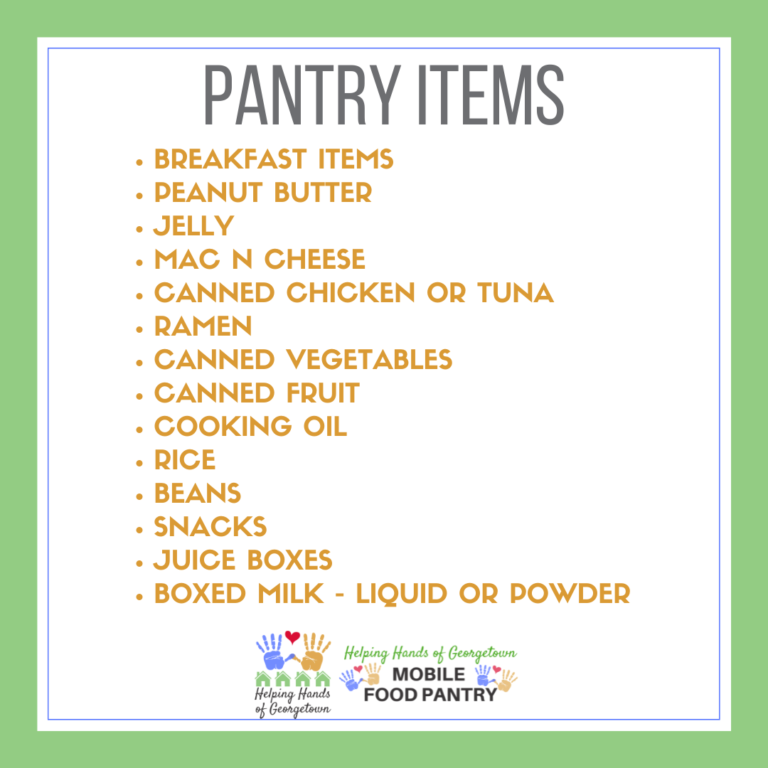 You can also find items from the list on our Amazon Wish List and they will ship with ease directly to our office!