In 2015 this project began as a simple idea and it grew into a very complicated idea before it settled as Helping Hands of Georgetown.
In his hometown of Georgetown Texas, Robert Weimer, with the help of his family, friends and our great city we created a way to empower those slightly less fortunate with the means to grow and succeed. Sometimes they just need a haircut and a good suit to wear to an interview and sometimes they need dinner for their young family.
Today our "little group" has grown to serve 100 brown bags a DAY, 4 days a week AND a good hot meal every Sunday night. We are in the process of launching our Mobile Food Pantry in early 2020 and we are so excited to see where it will go!
Just look at this beautiful bus!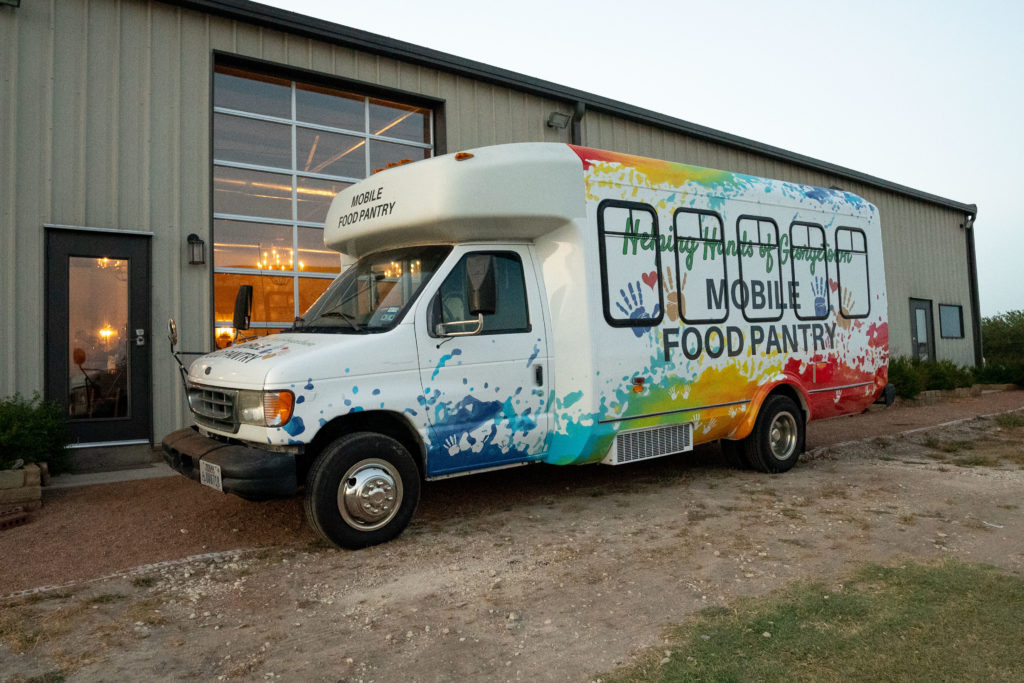 Whatever the need we hope to find a way (with the help of our VERY generous City) to fill it! This is a Non-Profit that began with heart and it will grow with HEART!
VISION
To provide basic services, including food, clothing, an introduction to avenues of employment, and connections to available social services, to the underserved, working poor, and homeless of our community
MISSION
Helping Hands of Georgetown strives to work with those we serve to determine additional needs and seeks out local partners to aid in fulfillment of those needs.  With the   support of our community, we hope to reduce hunger to our friends, point them toward services that can reduce their plight, and raise awareness in the Georgetown community to their needs.