Recently we took our second BUS full fo volunteers out to CommunityFirst! in Austin.

CommunityFirst! is a permanent OR transitional housing that EMPOWERS the homeless community in Austin to be as self-sufficient and community minded as they can be to further better their lives.

As a group Helping Hands has worked closely with CommunityFirst! founder Alan Graham to build and formulate our own plans for growth as we move forward.
We consider ourselves blessed and quite lucky to have a purpose and model to guide us forward!

Here is more about the Village:
Community First! Village is a place that enables our homeless brothers and sisters to heal. It's a place where they can rediscover hope, renew their purpose and restore their dignity. Most importantly, it's a place they can call home.
Phase I of the Village covers 27 acres and, once at full capacity, will be home to more than 200 formerly homeless men and women.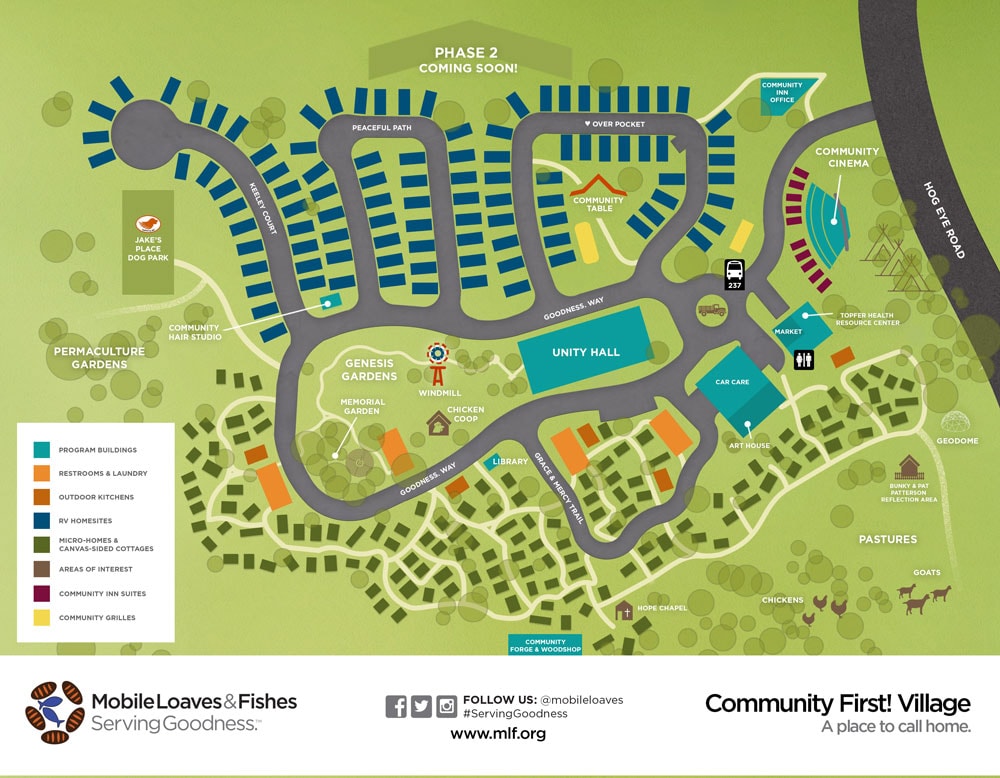 Features of Community First! Village Phase I:
Organic gardens
Art studio
Blacksmith and woodworking shop
Outdoor movie theater
Medical facility
Laundry/restroom/shower facilities
Community kitchens
Memorial garden and prayer labyrinth
Capital Metro bus stop
Walking trails
Meeting spaces for worship, study and fellowship
Community Market
Community Inn bed & breakfast
Outdoor WiFi
Check out these images from our tour!
Please reach out and let us know if you would like to join us on our next trip to CommunityFirst! Village. We would love to fill another bus!
AND… if you think you might like to donate to our efforts in building a Community like this in Georgetown, please donate HERE!