We are a proud people… just in general we are raised to be strong and proud. This article in the Sun City Sun Rays is beautifully written and shows the dedication to family and heart of gold of our Founder, Bob Weimer.
Please take a moment to read and share! Thank you.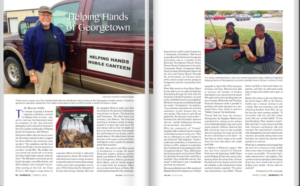 Our thanks to the Sun City Sun Rays for this beautiful article and to writer Maureen Griffin for capturing our words and mission so perfectly!