Georgetown COOKS! is closed for 2019.
With an amazing night of joyous laughter and wonderful giving we rest and gather to get the Helping Hands Mobile Canteen on. the. ROAD!
Stay Tuned for the Date in 2020

We are so proud to announce that we will have our first MAJOR fundraiser at Central Texas Olive Ranch on August 22, 2019!!
Our mission and vision show that we are dedicated to serving the underserved in our Community. We hope to use this fundraiser as a way to propel us forward AND continue to get the word out.
We will have a plated dinner by Do Yourself a Flavor Catering and Alycia Tandy, bringing you dishes all made with this amazing local olive oil of Central Texas Olive Ranch. We will also have Live Music followed by a Silent and Live Auctions.
And the HIGHLIGHT… Our "Celebrity" Chefs will be creating amazing appetizers and offering a fun show for you before the dinner and auction begin. We are so excited to have our line up of chefs and so far we have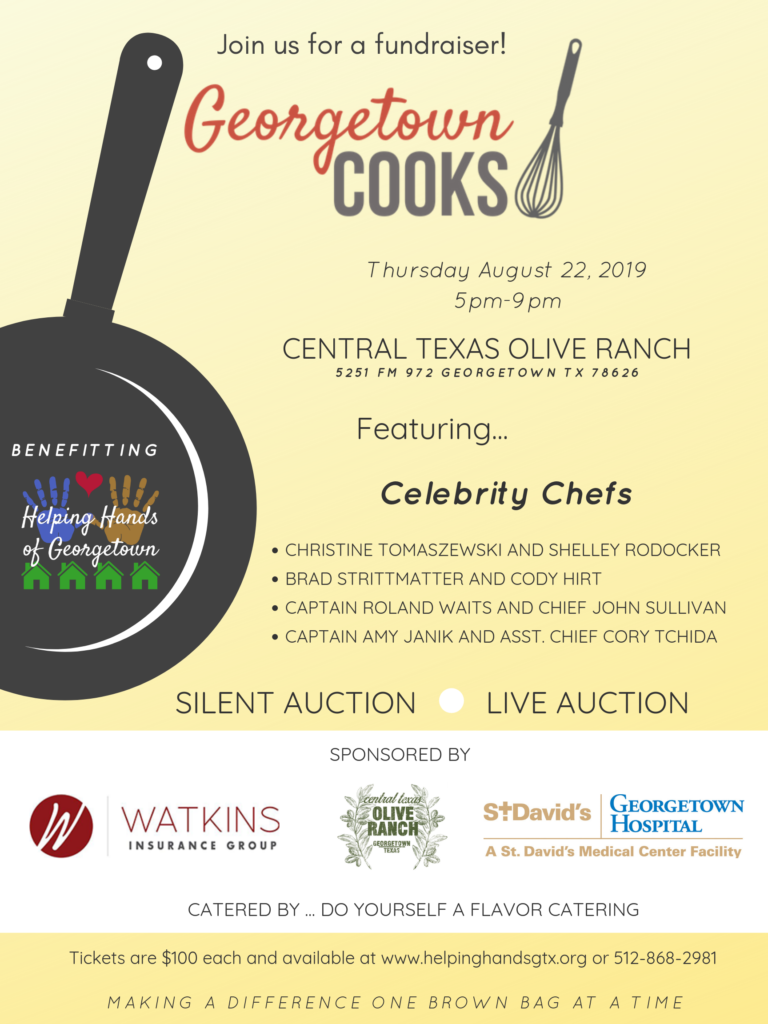 Purchase Tickets HERE
Thanks to our event sponsors: